Make Sure Your IT Can Support Your Strategic Goals
Do more than just maintain your technology. Gain proactive partners for IT who empower innovation and growth for your business. Computer Support
and Services
IT Managed Services
Provider
Technical Support
Most IT Support Companies
Aren't Thinking Strategically
They just fix things when they break. This causes them to spend their time applying band-aid solutions instead of making bold moves towards your goals.
You Deserve an IT Support Team Who Brings Solutions to the Table
Prevent Problems Before They Occur
RSPN invests a great deal of time and energy in strategic planning and automation that guards your productivity.
We know how important your business strategy is.
That's why RSPN behaves as part of your team and provides strategic leadership for IT.
For example, in client reviews, most vendors spend time looking back at what's been accomplished.
Instead, we spend that time looking forward with you and strategizing the next steps that will support your business goals.
That's why RSPN provides enterprise-level care for small and mid-size businesses.
Everyone on the RSPN staff has more than 20 years of experience, including time spent at some of the nation's largest companies.
So, we follow the ITIL Framework which gives you the same standard of security and support as any major corporation.
Serving Waterloo, Cedar Falls, and the Cedar Valley Region.
"We trust RSPN for fully-managed IT services that keep our company operating without breaking our budget."
Mark Kittrell, CEO
Eagle View Partners
"We partner with RSPN because of their expertise in IT.  They are truly a part of our team."
Phil Jones, President
Rada Manufacturing Company
"RSPN has been great to work with around strategy and planning.  Their responses, both in timeliness and knowledge, have also been great."
Kris Hansen, CEO
Western Home Communities
RSPN partners with businesses and organizations in the Cedar Valley Region in the following ways.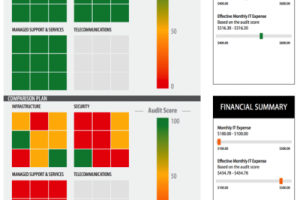 1. The "IT Audit"
Receive a report outlining the steps it will take for your IT to support your strategic goals.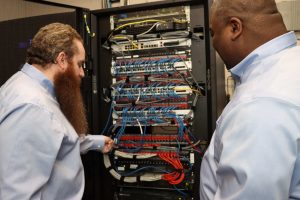 2. Stabilization
We examine every detail of your IT infrastructure and address any critical weaknesses.
3. Strategy
We implement the strategic upgrades and improvements that will empower growth for your business.
Strategic IT Services for...
RSPN works with the best technology providers in the world.
We're very careful in selecting providers, and reliability is our #1 criteria.
Successful business IT support is proactive and strategic, but most IT services simply fix things when they break. We prevent problems before they happen and make sure you have the right technology to support your strategy and reach your goals. Read More
Keep track of the latest developments in cybersecurity, technology for the workplace, and more.
Should I buy an extended warranty for my computer? I'm in sales and my answer might surprise you.
Read More »
Make a plan for file and folder structure to get the most out of cloud storage with OneDrive. Cloud file storage is growing rapidly in
Read More »
Server 2012 reaches end-of-life in 2023. What that means and what you should include in your IT budget.
Read More »
Get our FREE IT Budgeting Worksheet:

Eliminate surprise IT expenses and get a handle on IT spending with this useful resource.

Get it sent directly to your email today.